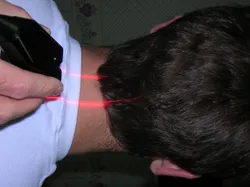 Cold Laser Therapy is used as primary or adjunctive treatment for pain reduction. This therapy allows the body to heal naturally. Low level laser goes into the body's tissue and speeds up the healing process by generating new and healthy cells. It increases blood supply, decreases inflammation, stimulates nerve function, and relieves acute and chronic pain. This low level laser therapy consists of a light-emitting device that can be utilized on many different parts of the body.
In addition to simple back and neck pain, cold laser therapy has been utilized for a number of inflammatory conditions such as arthritis, tendonitis and sprains. The number of conditions that have been notably increased in the usage of this therapy include carpal tunnel syndrome, wound healing, shoulder and neck injuries, muscle and joint pain, as well as a long list of others.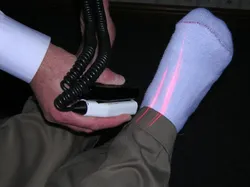 The advantage of using this therapy is the treatment is painless, non-toxic, non-invasive, and safe.
For more information on the Erchonia Cold Laser www.erchonia.com . You can also watch a great video clip of the Erchonia Cold Laser recently featured on the Dr. Oz Show http://www.erchonia.com/news/in-news/featured-dr-oz-no-pill-pain-buster-january-2013.